Flax4Life T-Shirt Dark Grey Unisex
Flax4Life T-Shirt Dark Grey Unisex
By Flax4Life
$8.00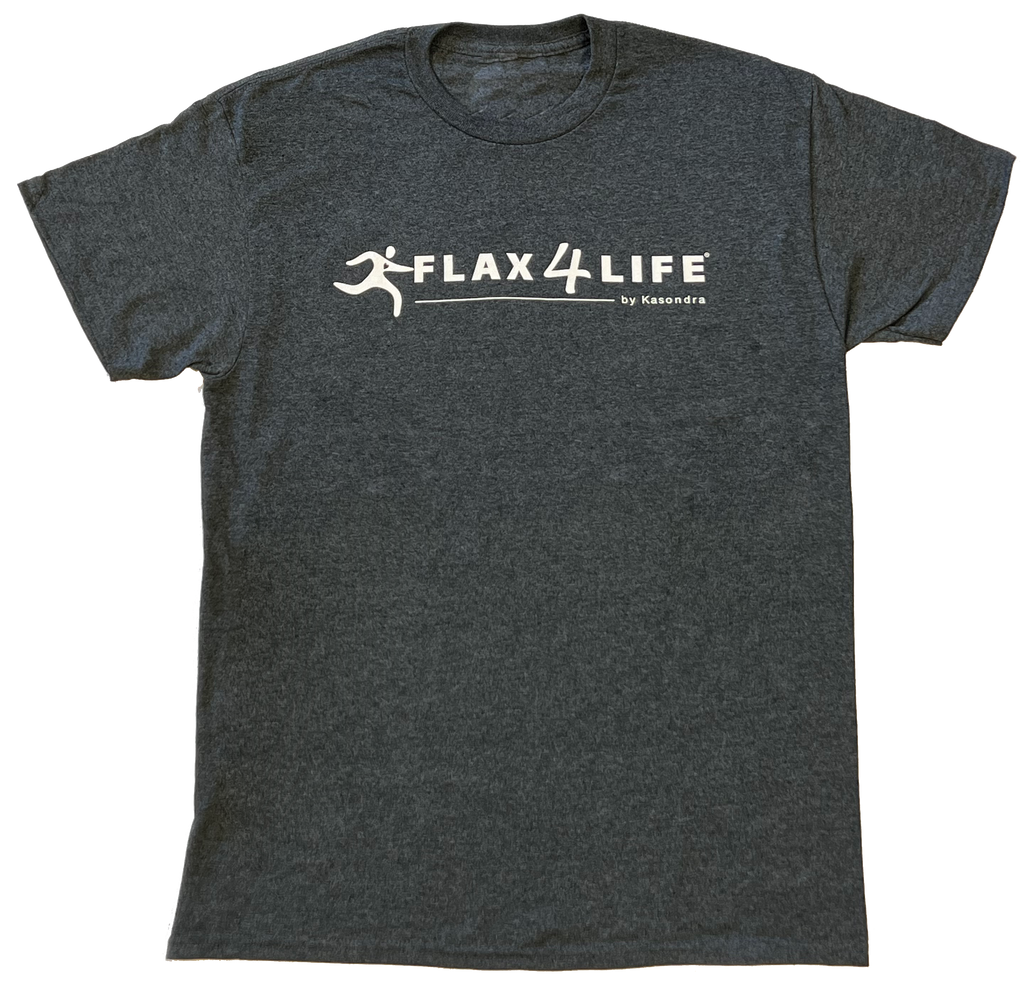 Dark Grey T-Shirt with white FLax4LIfe Logo
ALA OMEGA 3

Support cardiovascular health and help maintain normal cholesterol levels with a high concentration of OMEGA 3 essential fatty acids.

HIGH IN FIBER

Promotes regularity and healthy digestion due to the beneficial HIGH FIBER content. Each Flax4Life Muffin contains 10 grams of fiber.

HEALTHY PROTEIN

Flax4Life Muffins contain 8 grams of protein per muffin. HEALTHY PROTEIN aids in building and maintaining a healthy body.

Fast & Reliable Delivery

Flax4Life items will ship on Monday-Wednesday to ensure the product comes out of our oven and arrives fresh at your door.